Le Havre Pilot Ops Enhanced with Wärtsilä Simulator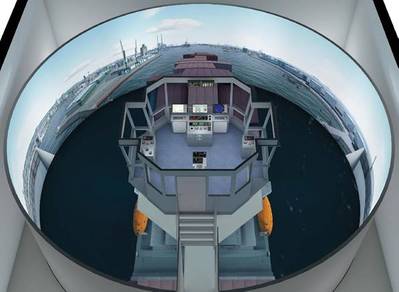 Wärtsilä will supply a complete navigational simulator upgrade for the Le Havre pilot station in France, providing the pilot station with a new simulator adapted to the requirements of the pilots' operations.
The order with Wärtsilä was placed in February 2020.The new unique visualization system to be supplied is based on 14 DP projectors, comprising seven main circular and seven ground projection systems. It features a panoramic 350-degree screen. The station's existing Wärtsilä simulator was installed in 2004, and the new upgrade is required to address current and anticipated requirements.
"We have worked with Wärtsilä for a number of years already, and we are familiar with their experience and expertise in simulation technology. The new system will be of great benefit to us in training the pilots, and will complement the practical training they acquire at sea," says Pavel Pereira, President of the pilot Station.
The Le Havre pilot station has existed since the 16th century, and 47 pilots currently operate from the station, 24/7/365 in practically all weather conditions. The station serves the port of Le Havre, the Antifer oil terminal, and the port of Fécamp.