WCI to Honor Rahall with 2012 Leadership Award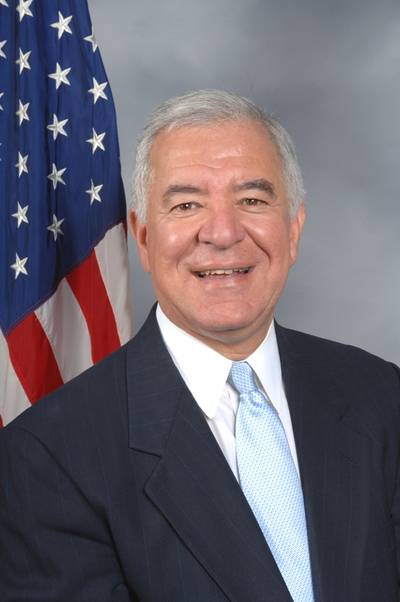 U.S. Congressman Nick Rahall to receive 11th Annual Waterways Council Leadership Service Award.

U.S. Congressman Nick J. Rahall, II (WV-03) will receive the Eleventh Annual Waterways Council, Inc. Leadership Service Award on Wednesday, February 15, 2012 at the Mandarin Oriental Hotel, Washington, DC. A reception will be held at 6 p.m., followed by dinner and the Leadership Award presentation.

U.S. Representative Rahall, a West Virginia native who represents his state's Third Congressional District, has served on the House Transportation and Infrastructure for 34 years – his entire tenure in Congress. After serving as the Committee's Vice Chairman for four years, Rahall was selected to be the Committee's Ranking Member for the 112th Congress.

First elected in 1976, Rahall is currently serving his 18th term in the House of Representatives, and is recognized as the youngest-elected longest-serving Member in the history of the House. Rahall leads Democrats on the Committee, which has broad jurisdiction over the Nation's highways, railways, airports, seaports, bus lines, and pipelines, as well as the Economic Development Administration (EDA), Appalachian Regional Commission (ARC), Coast Guard, Army Corps of Engineers, and Federal Emergency Management Agency (FEMA).

As a Member of the Committee, Rahall has been a key architect in the formulation of every Federal highway bill since coming to Congress, including the Intermodal Surface Transportation Efficiency Act of 1991 (ISTEA), the Transportation Equity Act for the 21st Century (TEA-21), and the Surface, Accountable, Flexible, Efficient Transportation Equity Act: A Legacy for Users (SAFETEA-LU).

Rahall has worked diligently over the last three decades to provide Federal support to build better highways, safer bridges, modern water and sewer systems, and flood control projects. He knows from the experiences in his District the value of the ARC and the EDA, entities that provide critical support through competitive funding programs to help communities build their economic bases and create jobs. Rahall has also worked closely with FEMA in response to natural disasters affecting his constituents.

"Waterways Council is honored to show its appreciation to Congressman Rahill and to thank him for his commitment to America's critical waterway infrastructure and to the environment," said Michael J, Toohey, President/CEO of Waterways Council, Inc. "Our Leadership Service Award recognizes true champions of our nation's waterways and port system, and Rep. Rahall certainly exemplifies this." Waterways Council, Inc. is the national public policy organization advocating for a modern and well-maintained national system of ports and inland waterways. The group is supported by waterways carriers, shippers, port authorities, shipping associations, conservation groups, and waterways advocacy groups from all regions of the country. Visit www.waterwayscouncil.org.