Bulk Transport Leadership: Merritt Lane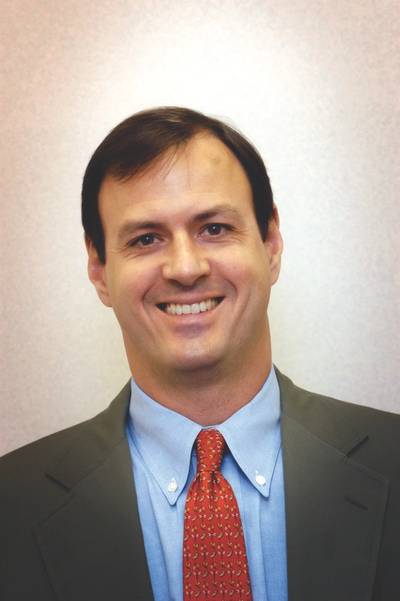 Drought and ensuing low river levels continue to affect the inland industry. Low water between St. Louis and Cairo, Illinois has threatened traffic on the Mississippi River since December.

For months, dredging operations have slowed vessels at points along the river's course. Since December, a stretch at Thebes, Illinois, has been shut for much of each day as the U.S. Army Corps of Engineers removes rock pinnacles. A panel of five executives weighed in on a host of topics regarding inland transportation as part of a round table discussion published in the February print edition of Marine News. Shown here are the comments of Merritt Lane, President & CEO of Canal Barge Company, Inc. in New Orleans:

How have reduced Mississippi River drafts have affected your operations, safety, and your bottom line?
Merritt Lane, Canal Barge: Low water in the Mississippi River basin started in mid-2012 on the stretch of the Lower Mississippi below Memphis, Tenn. That affected much of our liquid and dry cargo operations and impacted any operator transiting the river above Vicksburg, Miss. For us, the biggest impact from recent, low-water conditions on the Upper Mississippi is on our tank barge operations between the Gulf Coast and the Chicago area. For more than a month, we loaded tank barges transiting the middle Mississippi River lighter than normal, and our tow sizes were smaller. Low water caused delays, meaning it took longer for these lighter-loaded barges to reach their destination. Those factors together have impacted our bottom line. Prolonged, low water has posed operational challenges for our mariners. However, our deep safety culture and the professionalism of our mariners have helped us safely navigate this extended, low-water event. The event has highlighted how we as a country need to have a much stronger, more serious focus on water management and river infrastructure issues.

Is the Army Corps doing enough to facilitate Mississippi River transport?
Lane: Since low water began last summer, the Corps deserves huge praise for consistent dredging operations to keep the river navigable and also for coordinating with the Coast Guard to ensure safe operations. Compared to the low-water event in 1988, the response to drought to ensure a navigable channel has vastly improved. However, the overall issue of management of the entire, inland waterways system needs improvement. While the needs of many users of the inland system must be balanced, having a plan that's flexible to changing conditions and requirements is necessary to ensure that the Corps isn't restricted in making waterways management decisions that are best for all users and the nation. The economic repercussions of a possible shutdown of a portion of the Mississippi River would be far-reaching and so catastrophic that the Corps should have the ability to take whatever steps are needed to avoid it.

Are inland freight rates adequate to cover operators' costs now?
Lane: Low water is making it extremely tough for operators to run profitable operations, given the adjusted drafts and fewer number of barges allowed in each tow because of low-water conditions.
As an industry, we haven't done a sufficient job of educating the public, lawmakers and other stakeholders about the industry's critical role in supporting our nation's economic infrastructure. Low water in two key points in the Inland Waterways System over the past eight months has brought to light the barge industry's importance in efficient, economical transport of commodities critical to the nation's economy.

How will reduced barge traffic impact the national economy this winter? To what extent will rail and trucks be used instead of barges?
Lane: Lighter-loaded barges and reduced tow sizes are already impacting the national economy. For example, Canal Barge Co. has been required to load its tank barges with less petroleum products and reduce tow sizes, which interrupts the supply chain, affects prices and is then felt by the consumer. While in theory these products can adjust their destinations or modes of transportation, at the end of the day there aren't enough rail cars and trucks to carry all the cargo moved on the waterways in the event of a shutdown. And even if there were, it would mean more air pollution and reduced road safety. Barges are the cleanest, most efficient and safest mode of freight transportation.

How difficult will it be to comply with the impending Subchapter M rule? Will we see more consolidation within the industry because of it?
Lane: The Coast Guard has released its proposal for Subchapter M, and Canal Barge Co. has submitted extensive comments on it. But the final version has not been published. Our company's use of a Towing Safety Management System or TSMS over the past 15 years through the AWO Responsible Carrier Program has positioned us extremely well to transition to towing vessel inspection. We believe that all towing companies should be required to implement a TSMS. It has proven the most effective way to prevent the main reason for marine incidents--human error--and raises the standard that all towing vessel companies must meet. It's unclear whether or not Subchapter M will result in more consolidation but in reality, the additional cost of compliance may cause some operators to consider selling out. Subchapter M will have the positive result of heightened safety for our industry.

Is the inland industry prepared for increased traffic from the Panama Canal?
Lane: While we're waiting to see the actual impact that Panama Canal traffic will have on the Inland Waterways System, we believe that our industry has the capacity, the ability and desire to move increased volumes on the river. The main unknown is whether we'll continue to invest in the lock, dam and levee infrastructure required to support the range of uses of the river system--whether they're commercial, municipal, environmental or recreational.