Lewis-Manning VP Canadian Shipowners Association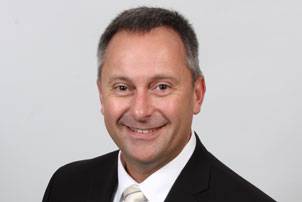 Bruce Bowie, President of the Canadian Shipowners Association (CSA), announced the appointment of Robert Lewis-Manning as Vice-President, Operations effective November 30.

Lewis-Manning holds a master's degree in Business Administration from Royal Roads, a Bachelor of Arts from Dalhousie, as well as a Command Certification (Masters) from the Naval Operations School in Halifax. He comes to the CSA after a 24-year career in the Canadian Navy where he held positions as Team Leader for the Canadian Forces Transformation Team, Chief Executive Officer of Sea Training-Pacific, Chief of Staff Operations for Maritime Force-Pacific and most recently as the Captain (Master) of HMCS Vancouver.

In his role as Vice-President, Operations, Lewis-Manning will manage and coordinate elements of marine operations affecting member companies of the Canadian Shipowners Association by working with Government agencies such as Transport Canada, the Canadian Coast Guard and the U.S. Coast Guard. This will include, among other issues, navigational services, safety and security, pilotage, icebreaking and water quality issues, as well as human resource issues such as marine training and occupational health and safety. A major focus of his work will be to help CSA members in their efforts to provide leading environmental performance within a regulatory framework that is consistent and achievable across the entire Great Lakes/St. Lawrence Seaway.