China's First LNG-powered Tugs to Have Wärtsilä Engines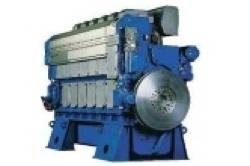 Wärtsilä to supply dual fuel main engines for two environmentally sustainable tugs being built by China National Offshore Oil Corp subsidiary
The tugs are being built for CNOOC Energy Technology & Services Limited (CETS), a subsidiary of the state-owned China National Offshore Oil Corp. (CNOOC).
The vessels are the first in a planned series to be fuelled by liquefied natural gas (LNG), and will be the first tugs in China ever to be operated on gas, they will also be the first tugs globally to take advantage of the dual-fuel benefits offered by the Wärtsilä DF engine technology.
The strategy of CNOOC is aimed at achieving more clean energy in its operations, and the Wärtsilä dual-fuel engine solution fits this profile perfectly.
The low emission levels made possible by this technology is particularly beneficial for vessels operating close to population centres, as tugs frequently are, while the high fuel efficiency enables lower operating costs. These 6500 bhp tugs will operate along China's coastline, and will be fuelled from the company's own bunkering terminals.
The vessels will each be powered by two 6-cylinder Wärtsilä 34DF in line dual-fuel engines. Delivery is scheduled at the beginning of 2013, and the first of the tugs is expected to be delivered in June 2013.