New Miami Office for Crowley Logistics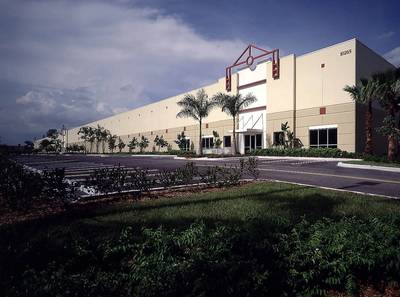 Crowley and Subsidiary Customized Brokers Relocating to New Miami Office and Warehouse Facility; Joint Move Offers Customers a Faster, More Secure, Single-Stop Solution.


To better serve customers, Crowley Maritime Corporation's Miami-based liner services and logistics personnel, along with those from subsidiary Customized Brokers, are relocating to a new office and warehouse in the heart of the Miami import-export community at 10205 NW 108 Avenue, Suite 1 effective Jan. 30.

The groups will continue offering their full suite of shipping and logistics services in a collaborative, solutions-oriented way from the new facility, which is more than 123,000 square feet and offers increased yard space to store containers. The joint Crowley - Customized Broker location will facilitate faster delivery of customer cargo due to its closer proximity to Florida's Turnpike highway and Crowley's main South Florida container port, Port Everglades. The new distribution center is outfitted with a state-of-the-art, 24-hour security to ensure the safety of cargo and equipment.

Within the office and warehouse, Crowley provides a variety of services including cargo consolidation/deconsolidation; pick, pack and sorting; labeling; packing and crating, and inventory management. Customized Brokers is an industry leader in the customs clearance of perishable cargo coming into the United States, offering 24/7 support for customers.

Despite the physical move, the telephone numbers for each group remain the same: Logistics (305) 463-4800; Liner Services (305) 470-4000; Customized Brokers (305) 471-8989.