Volvo Ocean Names GAC Pindar Race Logistics Provider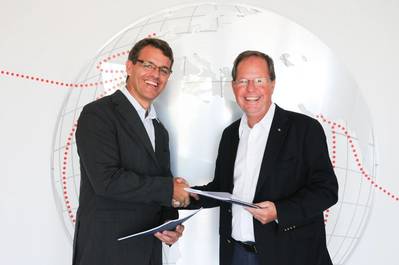 GAC Pindar has been appointed the official logistics provider for the Volvo Ocean Race, a round-the-world sailing event. GAC Pindar will provide a complete logistics support package for the 12th edition of the Volvo Ocean Race in 2014-15, including transportation and customs clearance of pavilions and hospitality infrastructure for the Race Villages, as well as broadcast and other support equipment for the ports the Race will visit over the course of nine months, starting in October next year.

Formed in 2011, GAC Pindar is a strategic partnership between global shipping, marine and logistics provider GAC Group and professional sailing team Team Pindar. It has become a provider in the specialist field of marine leisure logistics, offering a range of services including yacht transportation, superyacht fuel, air ocean and land freight, yacht spare logistics, sailing event management and ships agency. At sailing venues around the world, it works closely with teams from GAC's offices to ensure smooth delivery of its full range of services, the company said.

The 12th edition of the Volvo Ocean Race will start from Alicante, Spain on October 4, 2014. The teams will cover 39,379 nautical miles before the finish and a final In-Port Race at Gothenburg, Sweden, on June 27, 2015.