Long-Distance Black Sea Gas Pipeline: Project Update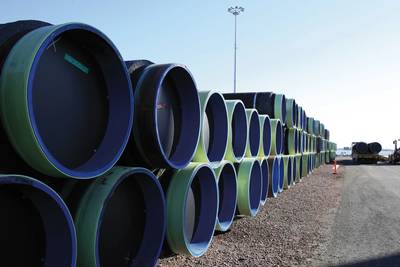 Gazprom board members at the South Stream Transport B.V. joint company in Amsterdam noted significant progress in the project. Approval was given for the signing of pipe supply contracts for the first of 4 lines of the 931-kilometer offshore gas pipeline & a mandate to complete the negotiations on the pipe laying work was given.

Background
The South Stream gas pipeline project aims to contruct a gas pipeline with a capacity of 63 billion cubic meters across the Black Sea to Southern and Central Europe for the purpose of diversifying the natural gas export routes and eliminating transit risks.

South Stream's offshore section will run under the Black Sea from the Russkaya compressor station on the Russian coast to the Bulgarian coast. The total length of the Black Sea section will exceed 930 kilometers and its maximum depth will be more than two kilometers.

Contracts
Gazprom say that the South Stream Transport B.V. joint company is going to sign contracts for procurement of some 75,000 pipes (diameter – 813 and wall thickness – 39 millimeters). Shortly after, the company will launch a tender for supplying pipes for the second offshore line.

The Board of Directors noted that the negotiations with potential contractors were progressing fast and confirmed that construction contracts for the offshore section should be signed by the end of March 2014.