LUKOIL Marine Lubricants Opens Hong Kong Office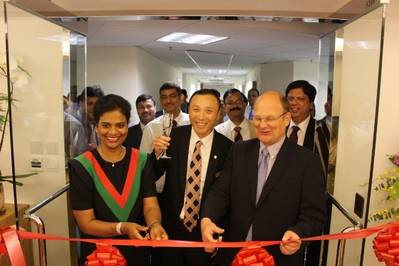 LUKOIL Marine Lubricants has opened a new branch office in Hong Kong to tap into an increasing market share in Hong Kong and the greater China area.
The official opening ceremony was held on Friday, May 27, 2016, and was attended by more than 50 guests from Hong Kong and
Taiwan
, as well as LUKOIL Marine's Managing Directors, June Manoharan and Jan Thiedeitz. The celebration also provided an opportunity to showcase the latest iCOlube and EAL technology during technical seminars.
Hong Kong has long been held as one of the most important and strategically located maritime hubs in the world. Its position on the
Far East trade
routes means it is in the geographical centre of the fast-developing Asia- Pacific Basin.
Manoharan said, "With the new office we are taking into account the commercial and economic development of the region and will further strengthen our presence in Asia."
"This way we are even closer to our customers in Hong Kong, China and Taiwan," added James Lee, Regional Sales Director Greater China at LUKOIL Marine and head of the new office.