Mahoney Appointed to Globalshop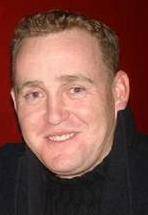 Globalshop Inc. is pleased to announce the appointment of Sean Mahoney to Sales Manager of the company's Marine Supply Division. Mahoney, formerly of Atlantic Cordage Corp, a division of Steelstran Industries, Inc, will join our team on January 12, 2009. Since attending New York Maritime College, Mahoney has been involved in many facets of the maritime industry, from managing a marina to working inside sales at one of the nation's top marine supply corporations.
Globalshop Marine Supply, a division of Globalshop Inc., produces nautical supplies for the shipping industry. Globalshop Inc. specializes in worldwide manufacturing and sourcing.