New Software Aims to Transform Ship Maintenance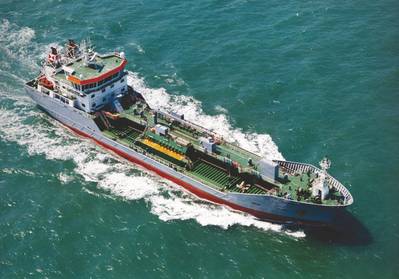 A consortium of technology suppliers led by BAE Systems is developing software that monitors the equipment, fuel and energy performance of a ship to provide real time information that will help the U.K. Royal Navy and commercial organizations better manage their fleets.
The technology known as Ship Energy Assessment – Condition Optimization & Routing Enhancement System (SEA-CORES) analyzes big data from the complex systems on board a ship to provide a live model of its performance wherever it is in the world. BAE Systems said it is leading the software development, working in partnership with the University of Southampton and technology suppliers to the shipping industry James Fisher and Sons plc, Fugro and OSISoft UK Ltd. The collaborative project is sponsored by Innovate UK.
BAE Systems is testing the technology on a commercial tanker provided by James Fisher and Sons plc in Northern Europe until the end of 2016 where it will be used to monitor the operational performance of the vessel at sea to inform the operator of potential efficiencies.
Chris Courtaux, Head of Engineering and Energy Services at BAE Systems, said, "This technology will provide the Royal Navy with valuable information that will enable it to make better decisions about how it operates the fleet. For instance, reducing speed may save fuel, but could increase the wear to the engine if it sails below its optimum speed."
Courtaux continued, "Providing real time data about the impact of such decisions can help the operator to reduce fuel consumption and minimize wear on the engine, helping to save costs and increase the availability of the fleet to fulfill operational commitments around the world. The same technology is valuable for commercial companies looking for opportunities to boost the competitiveness of their operations."
SEA-CORES has been developed in response to the increasing complexities of modern warships and the amount of data their systems produce. The technology analyses the vibration and trim performance of the vessel, its hull and superstructure state together with environmental conditions such as weather and associated ship performance characteristics, including energy consumption. The software works in collaboration with existing BAE Systems technologies Ship Energy Assessment System (SEAS) and System Information Exploitation (SIE) technology, connecting fuel and engine optimization to model the relationships between the different ships systems. Using genetic algorithms, it then recommends strategies to optimize the vessel's performance.
According to BAE Systems, the technology could transform how it and the Royal Navy maintain and support warships. The information provided could even influence future iterations of ship designs.