Ocean Search for Downed Malaysian Airliner: Latest Update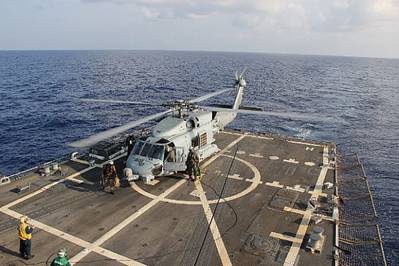 A Vietnamese official news agency report informs that Singaporean vessels searching for the missing Malaysia Airlines passenger plane have found debris or floating objects of some kind, located 100 km southwest of Tho Chu Island in the South China Sea, suspected to come from the missing Boeing 777 aircraft.
A massive hunt involving dozens of ships and planes from more than half a dozen countries is under way for the plane, which disappeared from radar screens on Saturday, with 227 passengers and 12 crew members on board flight MH370 from Kuala Lumpur to Beijing.
The US Navy informs that according to the Malaysia Airlines website, three Americans, including one infant, were also aboard.
The guided-missile destroyer USS Pinckney (DDG 91) which is in the area has been deployed to assist in the search operation.