Missing Malaysian Airliner: USS Kidd Joins Search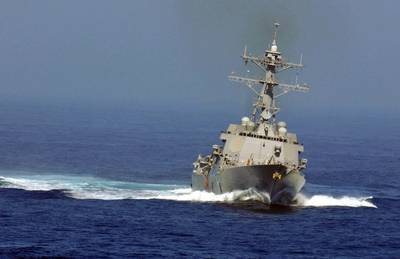 Arleigh Burke-class guided-missile destroyer USS Kidd (DDG 100) has joined USS Pinckney (DDG 91) in the search for the missing Malaysia Airlines flight MH370, which remains anaccounted for, three days after it lost contact with air traffic control.

Kidd brings the same Arleigh-Burke Class capabilities as Pinckney with its two MH-60R Seahawk helicopters which are designed for search and rescue, as well as anti-submarine warfare, anti-surface warfare, surveillance, communications relay, naval gunfire support and logistics support. 



The helicopters can fly a maximum of 180 knots with a ceiling of 13,000 ft., have a maximum range of 245 nautical miles and the capability to conduct searches at night using its Forward Looking Infra-red (FLIR) camera. Kidd, like Pinckney, was conducting training and maritime security operations in international waters in the South China Sea before being sent to assist.

The US Navy still has one maritime patrol aircraft, a P-3C Orion from the Grey Knights of Patrol Squadron 46 (VP-46), on station flying from Subang Jaya, Malaysia.

Background
Flight MH370, carrying 12 crew members and 227 passengers, including 154 Chinese, left Kuala Lumpur International Airport for Beijing and lost contact with air traffic control Saturday while passing through the Ho Chi Minh air traffic control area.