Forum to Focus on Sand Management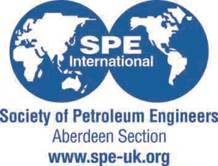 Energy industry professionals will gather in Aberdeen this spring for the sixth European Sand Management Forum. The conference and exhibition, organized by the Society of Petroleum Engineers (SPE) Aberdeen Section and the Sand Management Network, will take place at the Aberdeen Exhibition and Conference Center between March 26-27, 2014.

The forum will focus on the importance of sand management within the oil and gas industry, addressing its challenges across a range of reservoirs and geographical locations and discussing its use in well and plant integrity. The conference will appeal to both engineers and management, covering subsurface, drilling and petroleum engineering, featuring a wide range of technical presentations from industry professionals such as sand management and asset integrity, downhole sand control selection and sand monitoring, handling and remediation.

Conference steering committee co-chairman Colin Jones, Senior Completions Advisor at Chevron, said, "Once again, the Sand Management Network and SPE Aberdeen Section have delivered an agenda packed with informative presentations for anyone working or interested in sand management.

"The range of topics will cover the sand management lifecycle of design, installation and operation, examining lessons learned through global case studies and examining new technologies and applications. This event will provide an excellent platform for knowledge-sharing among individuals within the sector."

The conference will see presentations from BP, Total, Maersk Oil & Gas, Baker Hughes and other companies on chemical consolidation, sand control selection and sand management in various applications around the world. Dan Ryan, Sand Control Manager at BP Global Wells Organization, will provide the keynote address on the first morning of the conference.

A preconference workshop entitled 'Sand management – drilling to production' will be held on March 25, 2014 and will provide an introduction to the field of sand management.