Five More Tankers under Crowley Management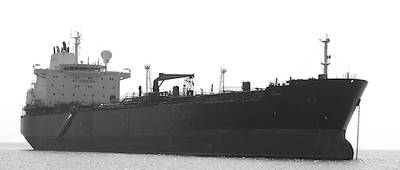 Crowley Accord Management Pvt. Ltd., the international ship management venture managed globally by
Crowley Maritime Corp.
's ship management group, was awarded full technical management contracts for five new tankers. These tankers will be joined in the coming weeks by three more, bringing Crowley's international ship management fleet to more than 70.
The five products tankers brought under Crowley Accord management are the MT Dawn Haridwar, MT Dawn Mansarovar, MT Dawn Mathura, MT Dawn Madurai and MT Portland Pearl. The first four are owned by Arya Tankers and will operate along the Indian Coast, while the fifth is owned by Union Maritime Limited and will operate in the
Europe
-to-Nigeria trade. Combined, these tankers represent over 130,000 gross tons in the market.
The Crowley Accord acquisition, which took place in April 2014, immediately increased the size and scope of Crowley's technical ship management group and supported the company's expansion into the international
ship management market
with a foreign crewing presence.
The acquisition also made Crowley a U.S. company that provides third-party international crewing and technical ship management.