Black Fills ACE Winches' New Management Role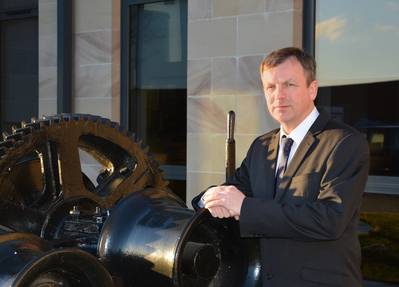 ACE Winches has appointed Colin Black as chief commercial officer, a newly created board of management position.
Black is responsible for leading and managing the firm's overall commercial strategy and the management of the ACE Winch Academy.
Colin Black stated: "ACE Winches has an enviable reputation as the
original equipment manufacturer
(OEM) and market leader in deck machinery solutions, and with my operational background I fully understand the demands of an industry facing the challenges of
low oil price
. As a co-inventor of several patents I am really enjoying the creative environment within ACE Winches and the solutions we provide. We have already introduced a number of new patented technologies and innovations to the market to address these challenges."
"My first day in the job was witnessing factory acceptance testing of our new ACE Reel Drive System (RDS), the second day was in Rotterdam, aboard the largest crane vessel in the world, Heerema's Thialf, gaining an overview of our forthcoming RDS operation in West Africa.
"We designed, manufactured and delivered a new IWOCS ACE Umbilical Reeler this week so there is no shortage of variety in my role."
Alfie Cheyne, CEO stated: "With more than 30 year's operational and commercial experience working across the international oil and gas sector, Colin has played a number of leadership roles in building businesses and developing client master service agreements globally, and we welcome his expertise on our board of management as we continue to grow our business internationally."
Black is currently a member of Oil and Gas UK and a director of the Society of Petroleum Engineers (SPE) Europe, and a committee member of the Energy Institute.