Marine Propulsion: FPT Boosts Prospects with Fincantieri Partnership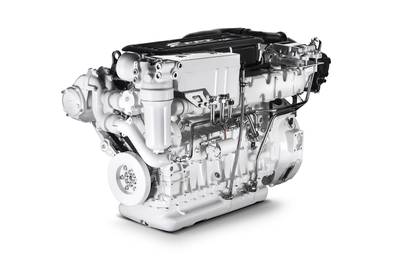 FPT Industrial announced a partnership with Fincantieri, as FPT has been chosen by Fincantieri as a preferred partner to supply tailor-made powertrain solutions for its customers. The partnership includes FPT Industrial marine engines and auxiliaries, as well as ground power generators, and is dedicated to the worldwide market of commercial, patrolling and special applications, covering power ranges up to 1,000 hp.
"We are proud to become a preferred supplier of Fincantieri: this strategic partnership confirms our leadership in powertrain technology for marine applications" said Massimo Rubatto, FPT Industrial Vice President, Global Sales. "We are always focused on our customers' needs, developing tailor-made products. Thanks to our advanced solutions, we can provide our customers with the best powertrain configuration for high performance boats in all applications, even the most extreme. For example, we powered the world's fastest diesel powerboat this year with our Cursor 16 engine, achieving a speed of 277.5 km/h and breaking a Guinness World Record."
FPT Industrial participated in the recent Workboat show in New Orleans where, at the Fincantieri booth, the C9 650 engine from the Cursor marine lineup was displayed. The C9 650 is capable of delivering maximum power of 650 hp at 2,530 rpm and maximum torque of 2,150 Nm at 1,700 rpm.
C9 650 E Specifications
Architecture 6-cylinder in line
Injection System Common Rail
Air Handling Waste gate water cooled turbo + aftercooler
Valves per Cylinder 4
Displacement 8.7 L
Bore x Stroke 4.6 x 5.3 in (117 x 135 mm)
Pleasure Rated Power 650 hp @ 2,530 rpm
Light com. Rated power 550 hp @ 2,530 rpm
Max Torque 2,150 Nm @ 1,700 rpm
Dry Weight 2,072 lbs (940 kg)
Dimensions (L,W,H) 50.7 x 32.4 x 37.8 in (1,288x823x961 mm)