NZ's New Maritime Safety System: MOSS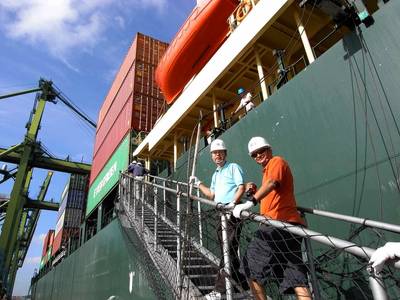 Maritime New Zealand (MNZ) says it heralds the biggest change to New Zealand's commercial shipping sector in 15 years by welcoming the first operator into its new Maritime Operator Safety System (MOSS).

Sanford's Tauranga in-shore fishing operation entered the MOSS system at a formal presentation in Tauranga. Sanford operates four vessels out of Tauranga and has developed a comprehensive safety system covering the entire operation, from emergency procedures to maintenance, crew training and vessel details.

MOSS, which is designed to improve operator and vessel safety, replaces the Safe Ship Management (SSM) system. It requires operators to develop a safety system that covers not only their vessels, but their entire operation. Around 2000 commercial operators will be required to transition to MOSS over the next four years.

"I believe MOSS strikes the right balance between ensuring operators take control of developing and implementing their own safety system, and enabling MNZ to provide the right amount of regulatory oversight for these systems," MNZ's General Manager Maritime Compliance Harry Hawthorn.

The principles guiding MOSS are:
improving safety by putting a greater focus on vessel owners and operators operating safely
creating clearer lines of responsibility for the day-to-day safe operation of vessels
providing effective and efficient regulatory oversight by MNZ
making it easier for operators, surveyors and MNZ staff to support safe vessels and safe operating practices.

More information about MOSS is available at: http://www.maritimenz.govt.nz/Commercial/Safety-management-systems/MOSS/default.asp