Maritime Single Windows Solution Unveiled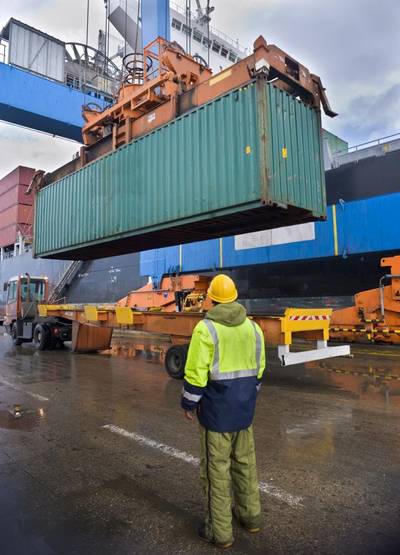 Inlecom Systems Ltd (Inlecom), is presenting, for the first time, its Maritime Single Windows solution to an exclusive group of shipping experts at the Yachting Club of Greece, in Athens, Greece on May 27th 2014.

At the event, Inlecom will describe the methodology that it has developed to enable maritime authorities and trade organizations to fulfil their obligation to deliver ship reporting formalities in electronic format via a Single Window. As such the showcase offers the unique opportunity for individuals responsible for Compliance to explore first-hand the issues and challenges they will face over the coming year as the work to meet the FAL Directive. This is the EU Directive 2010/65/EU which mandates EU Member States to adopt a Single Window system no later than 1 June 2015.

A common definition of the term "single window" is: a facility that allows parties involved in trade and transport to lodge standardized information and documents with a single entry point to fulfil all import, export, and transit-related regulatory requirements. If information is electronic then individual data elements should only be submitted once.

The showcase forms part of a broader presentation delivered by the EMAR consortium addressing: advanced maritime transport information management systems. The key themes of the workshop include:

improving shipping operations through advanced collaboration tools
reducing administrative barriers in European shipping
facilitating information exchange among maritime business and governmental actors
identifying business opportunities and capturing them
achieving Supply Chain Excellence through ICT Innovation

Inlecom's Maritime Single Window Solution has been developed within the eMAR research and development project which has been part-funded by DG MOVE the European Commission's executive body responsible for Mobility and Transport. It has been designed to help authorities to take advantage of the new directive to both ease administrative burden and improve cooperation between maritime organizations.

Dr Takis Katsoulakos, Director of the Inlecom Systems, explains: "Over the years trade and transport related authorities have established an extensive range of authority-specific and country specific regulatory requirements for international trade and transport with little coordination amongst each other, either at the national, European, or international level. As a result, traders and transport operators are often faced with a complex set of duplicative and redundant reporting requirements.

He continued: "Compliance support computer systems have also been produced with little attention to rationalising the underlying regulations and compliance processes. The net result is that compliance is a complex task particularly for SMEs and costs are generally high; both factors hinder trade development with implications on economic growth. To address these issues a number of initiatives have emerged centred in the concept of a single point interaction between businesses and authorities commonly termed the Single Window (SW) with possible implementations at national level (NSWs) or at EU or International level. Although Single Window concepts and solutions were first developed for trade facilitation (Customs), in recent years transport Single Windows have been used mainly in the maritime sector."