Marlink 5Yr Contract with Aida Cruises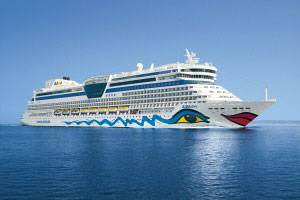 Marlink, the world's largest maritime satellite communications integrator has announced a new five year contract with German cruise company Aida Cruises, for the supply of its Sealink(T) satellite communications system. Sealink(T) will be provided to five existing cruise vessels and three planned new builds, the first of which will be in operation from spring 2009 with the others in commission in 2010 and 2011.
The new contract is a continuation of an existing relationship in the delivery of Marlink's service to the Aida Cruises. Marlink will provide VSAT bandwidth capacity to facilitate both business critical applications for the cruise line as well as the provision of passenger services.
Sealink(T) is a full service broadband satellite solution developed by Marlink which offers always-on voice, Internet access and Local Area Network (LAN) communications. The system is ideal for cruise line services and is currently used by a number of the maritime businesses, including commercial shipping companies.
Aida Cruises launched its first ship to offer Aida style cruise vacation in 1996. Aida vessels are dedicated to the German-speaking market.
Operating in the Mediterranean, Northern Europe, Caribbean and Asia regions the AidaA vessels will be equipped with Sealink(T) C-band services VSAT technology - each with technical solutions providing bandwidths from 384 kbps to 768 kbps with dedicated SCPC. The cruise line also has the option to move to shared solutions from Marlink by 1st of May 2009. The options are based on either Vipersat multicast SCPC or IDirect technology, subject to final testing and requirements.