Marlink Announces U.S. Contract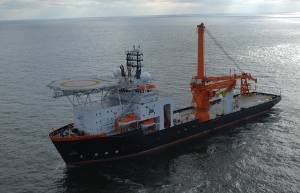 Marlink, global provider of satellite communications to the maritime industry, announced the signing of a new contract with U.S. company, Hornbeck Offshore Services, LLC (NYSE: HOS) for the supply of communications for two of its Multi Purpose Support Vessels. These are the third and fourth vessels in the Hornbeck fleet to be served by Marlink.

The HOS Iron Horse and HOS Strongline support the oil and gas industry in exploration and production activities, providing complex deepwater services for subsea construction, installation and other sophisticated operations mainly in the Gulf of Mexico, but could be mobilized to any region of the world. The DP-3 HOS Iron Horse is fitted with a variety of lifting and deployment systems including large capacity cranes. The DP-2 HOS Strongline is expected to be delivered shortly to Hornbeck from the shipyard.

Marlink will provide its customized Sealink(TM) systems on either C or Ku-band for the 36 month contract. The system on each vessel has 16 voice lines, VLANS for administration and crew, together with content filtering and Juniper WXC 250 accelerators which compress data to make greatest use of online time and maximising cost efficiency. Reflecting the different operational needs of the two vessels, HOS Iron Horse has a dual antenna while HOS Strongline a single antenna system.