Cetrec Mourns Passing of Captain John Marshall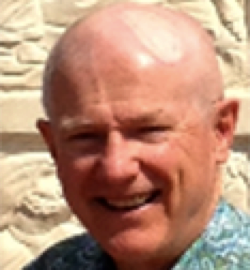 Consultant engineers Certrec announce that friend and colleague John Marshall recently lost his 2 ½ year battle with cancer at the Medical City Hospital in Dallas, Texas. The passing of a tremendous individual is grieved.

Certrec's first association with John Marshall was in 1988 as the new company joined his team in the licensing of the start-up of Comanche Peak Unit 2 nuclear plant. The Company maintained an on-going personal and professional relationship with him until 2006 when he decided to join Certrec directly as a member of the Management Team.

"I still remember sitting in John's office and shaking his hand in 1988 as we closed the first contract for our new company, Certrec. John became a great personal and professional friend and I will always be indebted to him for helping our company's startup and for his personal advice and counsel," said Ted Enos, Certrec President.

"It was very exciting and important for us to have John, with his experience and knowledge, join our management team back then. The Company was beginning a period of large growth and expansion and John was an invaluable member of our management team to help guide the Company thorough those times. He was always a person of personal advice to me and I learned I could always count on his support and counsel. I will miss him as a friend and as a valuable member of our Team." Enos added.

A Celebration of the life of John Marshall will be held Thursday, March 20, at 10:30 am at St. Philips Episcopal Church, 6400 Stonebrook Parkway, Frisco, TX.
(Founded in 1988, CERTREC is a technology-based, regulatory compliance service provider with more than 250 cumulative years of engineering and audit experience with the Nuclear Regulatory Commission (NRC), the Federal Energy Regulatory Commission (FERC), the North American Electric Reliability Corporation (NERC), and other regulatory agency compliance).