Matthias Grawe to Head Business Division Industry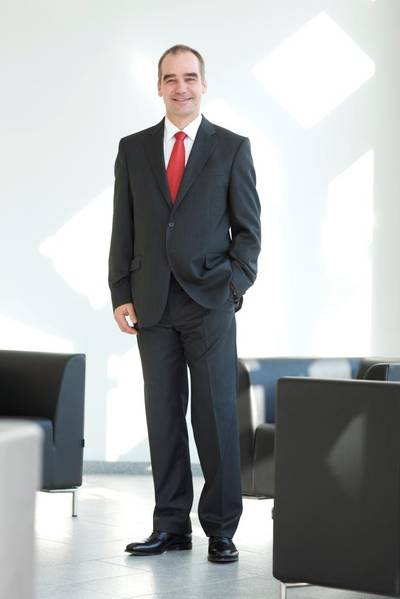 Matthias Grawe took over at the helm of the Division Industry at Voith Turbo on March 1.
The graduate engineer has been working for Voith Turbo for ten years, most recently as Head of the Product Group Variable-Speed Drives at the location Crailsheim.
After studying process technology at Stuttgart University, followed by a study course in energy management at Grenoble University, Grawe gained international experience in a number of renowned companies. In 2000, he joined Voith as sales manager in the Product Group Variable-Speed Drives at Voith Turbo in Crailsheim, which he has been heading since May, 2003.
In his new function, Grawe succeeds Dr. Jürgen Zeschky, who headed the Business Division Industry at the location Crailsheim from 2003 until 2012 as a member of the Management Board of Voith Turbo GmbH & Co. KG.
Voith Turbo, the specialist for hydrodynamic drive, coupling and braking systems for road, rail and industrial applications, as well as for ship propulsion systems, is a Group Division of Voith GmbH.