Wärtsilä: Turning Raw Data into Meaningful Insight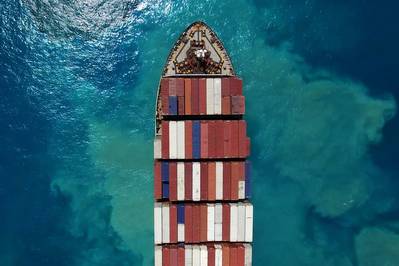 Capitalizing on big data is a hot topic within the marine industry, and skilled data scientists are one of the most sought after professionals in the job market. Hardcore data analysis knowledge materializes at expertise centers, where hundreds of ships sailing on the seas of the world are tracked, monitored and supported. Big data combined with analytics and human expertise results in optimized ship lifecycle efficiency – and better performance for marine industry players.
Wärtsilä said it believes in the integration of hardware, software and human intelligence, when developing services for its customers. In its performance-based services, shared targets and a set of performance indicators are jointly agreed with the customer. Wärtsilä then guarantees that these targets are met and the quality of service is maintained throughout the long-term service agreement.
Data scientists play a key role in making all this possible. These experts turn data on, for instance, engines' operating parameters and condition into meaningful insights that support decision making.
"Data scientists are able to interpret big data for the management of day-to-day operations, optimization of asset performance and remote troubleshooting. In addition, human expertise plays a crucial role in understanding customers and their evolving business needs," explains data scientist and team leader Emanuele Pavan from the Wärtsilä Expertise Center in Trieste,
Italy
.
Analytical skills are one of the core competencies in optimizing marine operations and enhancing the safety and efficiency of vessels and fleets.
Digital technology enables
on-site gathering and remote processing of an ever-expanding quantity of
real-time data
, regardless of where the ship is sailing. Necessary overhauls can be grouped and scheduled to fit into the customers' business operations. Deviations in equipment performance, emissions and fuel consumption, for instance, trigger data scientists to suggest predictive maintenance operations or other proactive improvement activities to customers. Deviations from ideal conditions are dealt with, for instance, by providing virtual technical advisory services.
Proactive action depends on the identification of irregularities and prediction of faults. "To be able to successfully monitor and optimize the performance of vessels and improve the predictability of failures, data scientists need hands-on experience in engines and field operations. Thorough knowledge of installations is particularly important when providing remote operational and technical support, as the right analysis and operational advice could reduce the potential production loss of an entire day into less than an hour," Pavan continues.
Trieste is one of Wärtsilä's 10 Expertise Centers located around the world, supporting ship owners and operators to improve their profitability and meet their operational targets through advanced lifecycle solutions. This kind of asset lifecycle optimization requires teamwork in which operational and maintenance experts, together with Contract Managers, support customers. Currently, Wärtsilä's Expertise Centers support more than 800 installations around the world.
"To guarantee the operational reliability and availability of assets as well as sustainability, we provide our ship owners and operators with preventive and predictive maintenance planning, including spare parts and maintenance resource coordination. We can improve their profitability through optimized operations and maintenance based on actual equipment condition, and increase the flexibility of ship operations," says maintenance planner Alvise Bianchi from Wärtsilä's Service Center in Trieste.
Maintenance planners work in close cooperation with data scientists and other experts as well as the customers to deliver the targeted levels of ship performance. Planners keep the ship owners constantly updated on the performance of vessels and their equipment, and ensure continuous availability of skilled engineers and spare parts. "We have the ability to handle urgent customer requests from remote locations, flexibility in scheduling potential unexpected maintenance needs and guaranteed availability of competent engineers in challenging situations," Bianchi concludes.