Salt Measurement 2.0 Released by Hedon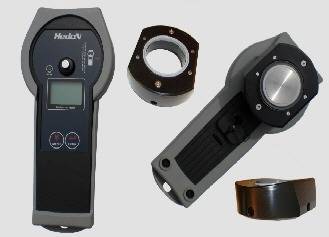 Hedon's Salt Measurement mobile tool helps to determine whether ferrous metal surfaces are salt free prior to coating with protective materials
Proper surface preparation is essential before applying protective coatings to any ferrous object. Contamination can be visible but even more dangerous invisible. Invisible contamination like soluble salts have a directly relation with the formation of corrosion under protective coatings. It's important to detect the presence of soluble salts and remove them before the protective coating is applied.
Each year hundreds of Billions of dollars are spend world wide to for the maintenance and repair of ferrous objects due to corrosion. Studies have shown that the cost of corrosion are between 1-5% of the Gross National Product per country. Corrosion can also cause a direct threat to the environment when ferrous structures fail. In general 25% of the accidents with pipelines are related to corrosion.
The Soluble Salt Meter combines surface salt extraction and conductivity measurement in one tool, allowing convenient and ergonomic operation. The hand held design provides a self-contained, easily transportable, unit for soluble salt measurements. The SSM and supplied fluid dispenser allow for quick and accurate injection of deionised water, automatic extraction of surface salts and conductivity measurement.
The SSM is developed as a direct replacement for the Bresle patch inspection method (ISO 8502-6). It has been validated in accordance with NACE standard SP0508-2008 and has demonstrated equivalence to ISO 8502-9 (the field method for the conductometric determination of soluble salts).