New Emissions Analyzer with Upgraded CO2 Measurements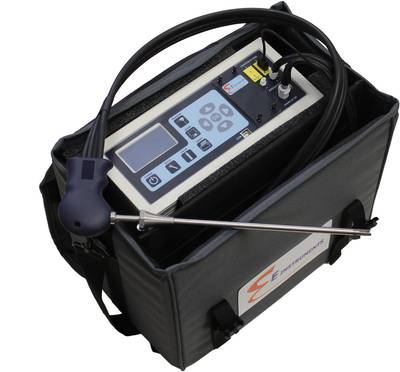 The new E8500 PLUS emissions analyzer from E Instruments International, LLC is a complete portable tool for EPA compliance level emissions monitoring and testing.

This model has been upgraded to measure up to 50 percent CO2 using an NDIR sensor. The E8500 PLUS is ideal for regulatory and maintenance use in boiler, burner, engine, turbine, furnace and other combustion applications.

According to the manufacturer, new features include CO2 measurements now up to 50 percent with NDIR sensor, new PID VOC sensor option, include up to nine gas sensors, upgraded software with automatic data-logging, internal thermoelectric chiller with automatic condensate removal, and new sample conditioning system for low NOx and SO2.