Is This a Record? 93-Year-Old Medevaced From Cruise Ship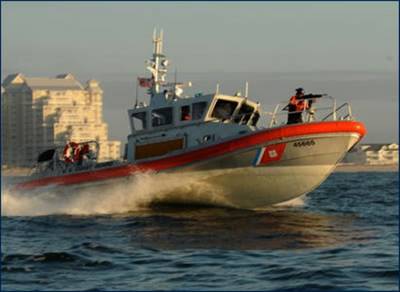 The U.S. Coast Guard inform of the medical evacuation of an injured 93-year-old male passenger (with his wife) from the cruise ship 'Grandeur of the Seas' in the Lower Chesapeake Bay.
Grandeur of the Seas contacted Coast Guard Sector Hampton Roads Command Center watchstanders via VHF-FM to request medical assistance for the elderly passenger who had suffered a head injury.
A 45-foot Response Boat - Medium from Coast Guard Station Little Creek was despatched to assist, and in the early hours of Sunday morning the patient and his wife were transferred to the cutter, which carried them to Station Little Creek where the man was transferred to local emergency medical services and onwards to Virginia Beach General Hospital in stable condition.