Minimax Minifog Nominated for Award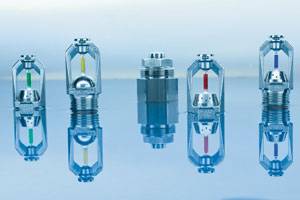 Minimax has been nominated for the Seatrade Awards 2009 with its Minifog marine XP. The new, efficient high-pressure water mist extinguishing system, meeting the current IMO guidelines, was listed in the Safety at Sea category.

Seatrade Awards recognize innovative product solutions for safe, efficient and environmentally friendly shipping. The judging panel consists of ten international experts including their chairman, Efthimios Mitropoulos, General Secretary of the International Maritime Organization (IMO). The 21st Seatrade Awards ceremony is being held in London in May 2009.

Minifog marine XP can be used in all areas - whether cabins, corridors or in the boiler room - and covers up to 32 square metres of protective surface with one single sprinkler. Only one single type of nozzle is required for the entire engine room protection - including item and bilge protection. Hence there is no risk of confusion in the nozzle installation.

In the event of fire Minifog marine XP requires up to 90 percent less extinguishing water than classic sprinkler systems. The extremely low of extinguishing water required enables the system's piping and water supply to be designed small and light. That means not only a savings on system costs but also a lower overall weight of the extinguishing system as well as minimising the space needed. A foaming agent additive for the extinguishing water is not necessary, due to the effective high-pressure water mist extinguishing technology. A separate system, such as a CO2 extinguishing system together with the cylinder bank for engine room protection, is also not necessary.

The Minifog marine XP sprinklers and nozzles are made entirely of stainless steel. The sprinklers have an appealing design and are available in different colours.