Binsfeld Launches Torque Monitoring System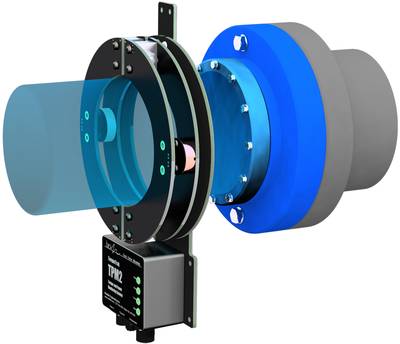 Binsfeld Engineering Inc. announced the release of the new TorqueTrak TPM2 torque and power monitoring system featuring a digital output signal.
Targetting the marine, automotive,
energy
and power generation markets, the TPM2 model features a RS422 full duplex, point-to-point serial interface communication.
According to Binsfeld, TPM2 setup and configuration is easy and convenient with BEI- supplied software. System changes can safely be made away from the shaft.
Like all Binsfeld Engineering torque
telemetry systems manufactured
in Maple City, Mich., the TorqueTrak TPM2 does not require shaft modification or machine disassembly. Rugged and precise, the TorqueTrak TPM2 is available for shaft diameters from 0.75 inches (19mm) to 40 inches (1,016mm) and is suited for almost any torque and power evaluation project, the manufacturer said.
Since 1971, Binsfeld Engineering has focused on transmitting sensor measurements from the rotating world, both in the U.S. and around the world. The TorqueTrak TPM2 continues this focus.