New Martek Tankship Gas Monitoring System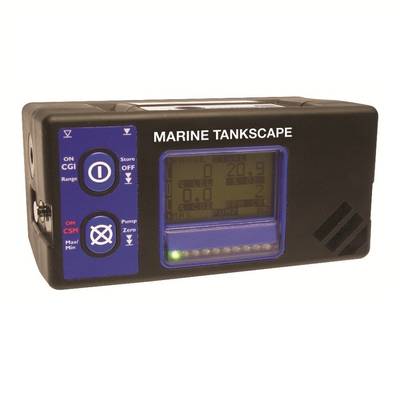 Martek's 'Marine Tankscape' offers automated on-board tank reading certificates for 7 gases to help speed port control inspections.

Martek Marine has released Marine Tankscape™ , a new gas monitoring system for tankers and reefer vessels which removes the need for seafarers taking hand notes on deck by producing a certificate for Port State Control and other inspectors as well as storing the information for download.

The new Marine Tankscape™ system incorporates seven instruments for confined space and cargo monitoring and inert gases into one instrument and allows up to five gases to be measured and displayed at the same time.

The device can detect Oxygen, Hydrogen Sulphine, Carbon Dioxide and Carbon Monoxide levels. The hydrocarbon range, which uses the latest infrared technology for inerting and purging operations, can be calibrated with Butane, Propane or Methane gases.

Martek Marine director Steve Coulson said:
"The tragic deaths this week of five Indian seafarers aboard the LNG tanker MV Maharshi Krishnatreya, apparently due to asphyxiation by poisonous gases, sadly highlights the importance of robust gas detection systems. Marine Tankscape™ has been designed after extensive consultation with shipowners, ship managers and shipping personnel and have come up with a product which is versatile and simple to use. By using infrared technology, the system is able to take accurate readings from the atmosphere within the tanks."

The Marine Tankscape™ also comes complete with an impressive and practical suite of application software. The bespoke software not only allows simple on-board calibration, but crucially provides the ability to print calibration certificates. In addition, complete data-logging software comes as standard allowing logged gas readings, with vessel locations, to be uploaded to a PC.

The system has ATEX and MED approval.