Deorchis Joins Montgomery McCracken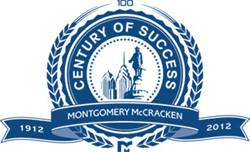 Montgomery McCracken announced the appointment of Vincent M. DeOrchis as partner of the maritime and transportation practice. DeOrchis and his team will reside in the firm's midtown Manhattan office, effective March 15.
"Vince brings a whole career of expertise in maritime law to our firm and we are excited to work with him," said Chairman of Montgomery McCracken, Richard L. Scheff.
Mr. DeOrchis has handled many cases in U.S. Maritime law involving cargo, charter party, limitation of liability and hull claims. As a consulting expert to the U.S. State Department, Mr. DeOrchis advises on the UNCITRAL project – a new international cargo liability instrument awaiting ratification by the United States.
Mr. DeOrchis previously served on the Board of Directors of the Maritime Law Association of the United States and the Board of Directors of New York Maritime, Inc. (NYMAR). He is the former chairman of the MLA's Committee on Carriage of Goods.
Mr. DeOrchis graduated from Fordham College and Fordham Law School. Mr. DeOrchis is admitted to practice before the U.S. Supreme Court, the Federal Courts in New York, as well as the Second, Third, Fourth and Fifth Circuit Courts of Appeals.