Montreal-Lake Ontario Seaway Opening Delayed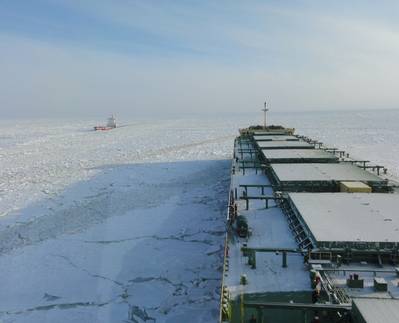 The St. Lawrence Seaway Management Corporation has announced that it has delayed its annual opening of the Montreal-Lake Ontario section until March 31, 2014.
The Management Corporation informs that the Canadian Coast Guard is already undertaking icebreaking to support the movement of commercial vessels and has a plan in place, in consultation with the Corporation, to support this timeline. However, in this severe ice year, it must be recognized that the ice conditions, and not the amount of icebreaker support available, are the most significant obstacles to allowing for the passage of commercial vessels. It should be noted that during the last comparable ice year (1993-1994), the Seaway did not open until April 5.

With the Welland Canal Locks currently undergoing repairs and completion scheduled for March 27, it adds that this is another important factor in the timing and deployment of CCG icebreakers in order to support the opening of the Seaway.

The Corporation explains that every spring the Canadian Coast Guard supports the opening of the St. Lawrence Seaway to commercial shipping activities by providing icebreaking services. This important work is vital to ensuring the movement of goods across the country, but the Coast Guard's number one priority will remain the safety and security of mariners and the waterways.