Detained Security Mothership Probed by Indian Government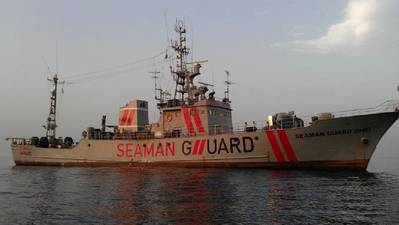 Taking a serious view of the suspicious movement of the American-owned ship, 'MV Seaman Guard Ohio' in Indian waters, the Central Indian Government seeks a report from the Tamil Nadu Government on the vessel which was detained for carrying arms and buying diesel fuel without authorization in India, reports 'The Times of India'.
The home ministry conveyed to the Tamil Nadu Government and other agencies involved in probing the case to find out details of the ship, the crew members and its armed guards and also its purpose of cruising in Indian territorial waters.
 Citing a home industry official, 'The Times of India' said that the vessel was intercepted and detained by the Indian Coast Guard about 15 nautical miles east of Tuticorin on Saturday.


An FIR [sic] has been registered against 10 crew members and 25 guards of the detained ship by the Tamil Nadu Marine Police for illegally carrying arms and ammunition. Besides, a case under the Essential Commodities Act has also been registered for buying 1,500 litres of diesel illegally with the help of a local shipping agent.

Source: The Times of India