Adaptaflex Offers Multilingual Catologs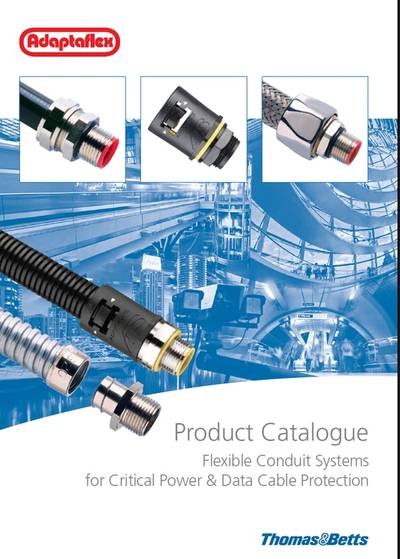 The Adaptaflex range of Flexible Electrical Conduit Systems for Critical Power and Data Cable Protection is featured in a new series of multilingual catalogs. English, French, German, Italian and Spanish versions have now been published as printed catalogs, downloadable PDFs or to view online at www.adaptaflex.com.


The new catalogs have been fully updated to include full technical and ordering details for every type of Adaptaflex conduit. Part numbers, materials description, dimensions and approvals together with details on IP ratings, temperature ranges, UV resistance, flexibility, fatigue life, fire performance and EMI screening capabilities are all included.


Adaptaflex provides conduit system solutions for markets that include construction, the marine industry, rail infrastructure, mechanical and machinery applications. The catalog gives information on the systems available for each of these markets and the suitability of specific systems for all potential applications.


With the widest range of flexible conduit systems available from any single manufacturer, there are now more than 6,000 metallic and non-metallic products within the Adaptaflex range. These products are successfully sold throughout Europe and the information contained within the new catalog will enable specifiers, stockists, contractors and end users to make informed decisions before selecting the correct Adaptaflex conduit.