Yacht Racing: ISAF Nations Cup Day One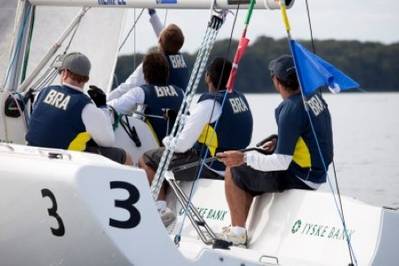 A dramatic first day of the ISAF Nations Cup in Middelfart, Denmark, saw Brazil's Henrique Haddad and Japan's Wataru Sakamoto emerge at the top of Group B of the Open competition with 4 wins out of 5 each.
The two-much fancied Australian teams were left in their wake, finishing with three wins each, while Japan had a perfect record of four wins from four matches going into the last race against Brazil, but Sakamoto made a mistake in the pre-start, was penalised and was not able to make it up.

It was a great comeback by Brazil after they had been disqualified after receiving two penalties and not executing the penalty turn in their first match against Australia's David Gilmour.

America, skippered by Dustin Durant, has probably blown his chances of making the quarter-finals after losing all five of his matches.