Wärtsilä Power, Navigation Systems for Virgin Cruise Ships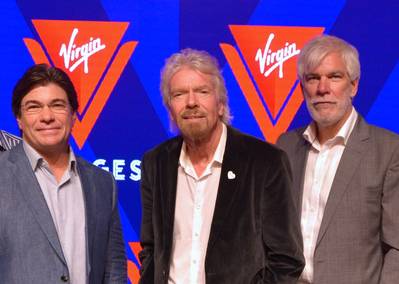 Wärtsilä said it has secured contracts to provide a scope of power and navigational control solutions for three new 2,800 passenger cruise vessels being built at the Fincantieri shipyard in Italy for Virgin Voyages, the latest of the international Virgin Group's travel businesses.
An order for Wärtsilä engines, hybrid exhaust cleaning scrubber systems and selective catalytic reduction (SCR) systems was booked in 2016, followed by an order for the Wärtsilä
integrated navigation systems
in March 2017.
The ships will each be powered by two eight-cylinder and two twelve-cylinder Wärtsilä 46F engines.
The Wärtsilä Hybrid Scrubber System selected for these vessels is capable of operating in both open and closed loop modes using seawater to remove sulphur oxides (SOx) from the exhaust. Significant reductions in the emissions of nitrogen oxides (NOx) and particulates will be made possible by the Wärtsilä SCR system. Wärtsilä will also handle the commissioning of the engines and scrubber systems in cooperation with the shipyard.
Navigation and automation controls for the vessels will be handled by the Wärtsilä's Nacos Platinum solution. By integrating various control and monitoring systems, such as those for navigation, automation, emergency shutdown, flood detection, plus power and propulsion, the vessels can be operated homogenously from various onboard positions.
Florida based Virgin Voyages' cruise operations will commence in 2020 from Miami with the delivery of the first of these three ships. The other two vessels will be delivered in 2021 and 2022.