Nominations Sought For Clean Air Awards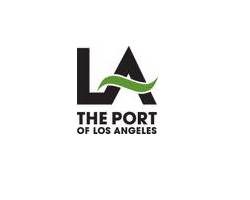 Ports to Honor Businesses for Exemplary Green Efforts

SAN PEDRO, Calif. — May 4, 2011 — The ports of Los Angeles and Long Beach are seeking nominations for the Fourth Annual San Pedro Bay Ports Clean Air Action Plan (CAAP) Air Quality Awards. The awards program provides the ports with an opportunity to recognize the exemplary efforts of port operators who go beyond the requirements of the CAAP. Nominations are due by May 13, 2011, and award recipients will be recognized this summer.

Nominations will be accepted for port tenants operating at either the Port of Los Angeles or the Port of Long Beach, and other operators that serve the ports (e.g. shipping lines, trucking companies, rail operators) who have demonstrated, during the previous calendar year (2010), a strong commitment to reducing air pollution from port-related sources above and beyond the CAAP goals.

Only port tenants and other operators that serve the ports are eligible for this program; technology vendors are not eligible. Self-nominations will also be accepted.

Awards will be offered in four categories:
* Air Quality Improvement Leadership at the Corporate Level
* Innovative Air Quality Improvement Technologies
* Innovative Operations that Improve Air Quality
* Significant Early Action to Reduce Air Pollutant Emissions

Nominations should include detailed information about the candidate's clean air efforts. Organizations (from either port) that best meet the criteria, by consensus of the judging panel, will be selected to receive awards.

Nominations are due by 4 p.m., May 13, 2011.

Source: www.portoflosangeles.org