Northwest Seaport Alliance's Auto, Container Volumes Rising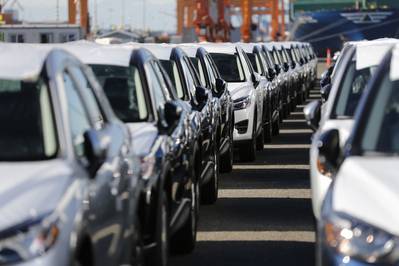 The Northwest Seaport Alliance of Seattle and Tacoma reported that auto imports and container volumes posted gains through the first quarter of 2016.
Building off last year's record-breaking volumes, March marked the highest volume of auto imports in more than a decade. The 21,085 units beat the previous record from December 2002.
Meanwhile, international containers improved 4 percent through the first three months of the year, largely on the strength of January and February volumes. Full containerized exports were up 18 percent year to date to 233,102 TEUs (20-foot equivalent units), while imports were flat at 311,011 TEUs. Empty container volumes are down 4 percent year to date.
However, when compared to a particularly busy March 2015, March 2016's international container volumes were down nearly 22 percent. March 2015 volumes were particularly robust as the alliance's harbors quickly cleared the backlog built up during labor contract negotiations after an agreement was reached in February 2015.