Resolve to Provide Training for Norwegian Cruise Line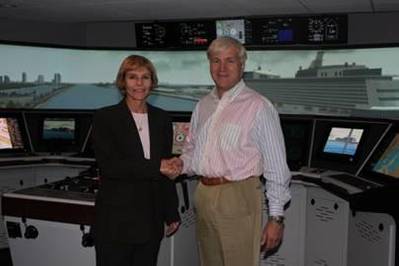 Resolve Maritime Academy announced that Norwegian Cruise Line has selected Resolve to be their preferred provider of all simulator-based training courses, along with additional safety courses, which are set to begin in February at Resolve Maritime Academy's Simulation Training Center in Fort Lauderdale.

Resolve offers customized simulation courses and emergency response and safety training programs for all sectors of the maritime industry.

"Resolve's state of the art facility utilizes the same equipment as we have on our ships, which makes it a perfect place to conduct simulation training for our officers," said Svein Sleipnes, senior vice president of marine operations for Norwegian Cruise Line. Norwegian's simulation training was previously conducted in Holland.

Utilizing leading simulation technology, the suite of courses will be taken primarily by Norwegian Cruise Line Officers and include a five-day customized Bridge Resource Management course using Norwegian Cruise Line-specific policies and procedures.