Damen's Norwegian Office Reels in Tugboat Order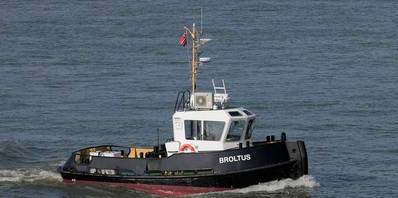 Soon after opening an office in Stavanger, Damen Shipyards is set to deliver a 2nd Stan Tug to a Norwegian owner, EB Marine A/S.
This latest order for a Stan Tug 1204 comes after Damen Shipyards opened the office in October 2012 to serve the offshore industry and Norwegian shipowners: the first time the Dutch group has opened a sales office outside of the Netherlands.
Torgeir Erga, Deputy Manager of EB Marine, says: "We have been awarded a contract for the subsea work for the foundations of a new bridge in Molde, in northern Norway, therefore we needed a new tugboat, with a lot of power that had to be delivered in a very short time."
The contract is due to begin in April.

Sales Manager of Damen Shipyards Stavanger, Remko Hottentot, says: "The advantage of Damen is that we can deliver from stock and this proved the ideal solution for EB Marine. Damen builds its standard vessels for stock, which means that companies can still take part in tenders even if they don't immediately have the resources in-house. Damen can then provide a vessel in just two to three weeks.


Mr Erga adds: "I knew that Damen built vessels for stock but not that it had a new office here in Stavanger. It was great to be able to speak to Remko directly in Norwegian."

EB Marine visited Damen's headquarters in Gorinchem (The Netherlands) and took the new vessel, named Broltus, out for a trial. Mr Erga was impressed with how much power the Stan Tug 1205 has. "Probably half of our work involves pulling heavy, weighted pipelines so the new tug will be very suited to this work, as well as the foundation contract," he emphasises.