GPA Records Strong November Gains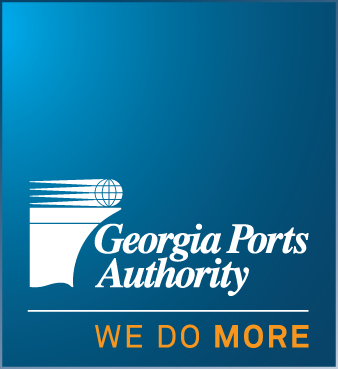 The Georgia Ports Authority achieved significant business gains in November, with a 6.6% increase in twenty-foot equivalent container units (TEUs) for the month, and a 7.3% increase in total tonnage across all terminals.

The GPA moved 243,233 TEUs in November and reached 2,414,630 in total tonnage for the month. That compares to 228,184 TEUs and 2,249,431 total tons in November 2012.

"New customers, combined with better than anticipated growth in the national economy in recent months, have boosted terminal throughput for November and for the fiscal year to date," said GPA Executive Director Curtis Foltz.

New customers calling on Georgia's ports range from imports by appliance makers such as Haier America Trading, to the expanded exports of Toyotas, Nissans and other vehicles. The Port of Savannah has also seen recent private investment in refrigerated cargo warehousing which supports Georgia's poultry exports.

In addition to the monthly gains, the GPA moved more than 1.3 million TEUs for the fiscal year to date through November, for a 5.5% (or 68,374 TEU) increase over FY2013. In total cargo, the GPA has moved more than 12 million tons through the first five months of the fiscal year, an 8.8% increase over the 11 million tons moved during the same period in FY2013.

Also, Colonel's Island Terminal in Brunswick has moved 275,020 auto and heavy machinery units over the fiscal year to date for a 5.6% improvement over its FY2012 performance. Ocean Terminal in Savannah has added another 10,874 units of roll-on/roll-off cargo for a total of 285,894 and a 7.4% gain in total Ro/Ro over the same period last year.

"Georgia's deepwater ports are capturing a growing market share because our efficient terminals make it easier and faster for customers to use our facilities, and our superior road and rail connections save them money reaching major markets such as Atlanta, Charlotte and Memphis," said GPA Board Chairman Robert Jepson.