Date for Diary: N. American World Maritime Day Observance Conference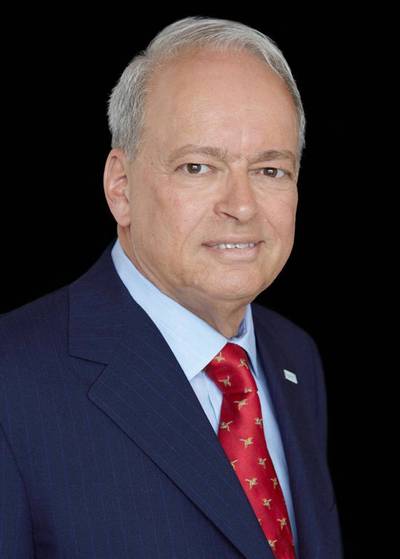 'Sustainable Maritime Development' will be the thrust of the 2013 World Maritime Day Conference in New York in October.
Clay Maitland, Founding Chairman of the North American Marine Environment Protection Association (NAMEPA), has announced the program for the 2013 North American World Maritime Day Observance being presented by NAMEPA and the United States Coast Guard.
The conference is designed to bring forward updates on environmental stewardship, promoting a safety culture, new technologies and innovation, maritime education and training. The conference will end with a CEO Risk Management Roundtable followed by the NAMEPA Awards Dinner honoring corporate, association, federal and individual efforts to "Save our Seas".

The conference and dinner will be held on Wednesday, October 30th aboard the Hornblower Infinity docked at Pier 40 on the Hudson River in New York City beginning at 0800 hrs.
Key participants in the day's events include IMO Secretary-General Koji Sekimizu and USCG Commandant, Admiral Robert J. Papp. The Secretary-General will be delivering the luncheon keynote address and participate on the Risk Management panel; Admiral Papp will provide the conference closing remarks. Both will be present for NAMEPA's Awards Dinner.

"We will be examining the key issues surrounding environmental requirements and compliance, along with looking at ways we are training our future seafarers," observed Mr. Maitland. "As part of this effort, we are honored by the presence and commitment of both the IMO Secretary-General, Koji Sekimizu and United States Coast Guard Commandant Robert J. Papp at the conference and our NAMEPA Awards Dinner."

Other confirmed participants include RADM Joseph Servidio of the USCG, Dr. Sandra Whitehouse of Ocean Conservancy, Rich Pruitt of Royal Caribbean Cruises, Alexandra Anagnostis of Total Marine Solutions, Anthony Chiarello of TOTE, RADM Wendi Carpenter of SUNY Maritime College and Phil Shapiro of Liberty Maritime.

To register for the event, go to www.namepa.net/events.html, or contact Teressa Diaz-Hennessey at +203 255 4686.