OceanGrip's New Range Helps Keep Grip on Deck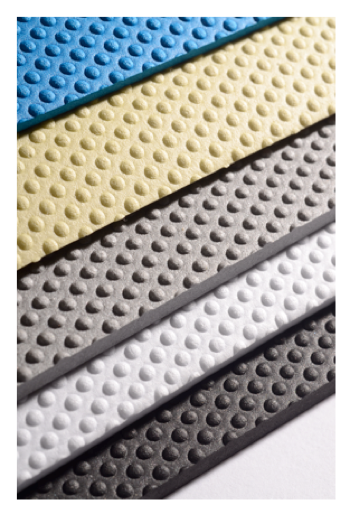 OceanGrip makes available new line of marine-grade easy-to-install, fully customizable flooring pads.
Durable and shock absorbent, the versatile OceanGrip pads provide traction and protection for any vessel surface from luxury yachts to personal watercraft and surfboards. The new marine flooring line adds both style and functionality to improve comfort, reduce fatigue, dampen noise and vibration, and safeguard decks from scuffs, chips and dents. For any type of boating or on the water activity, OceanGrip provides a soft, cushioned feel for the ultimate in enhanced safety and comfort on the water.

OceanGrip marine pads feature an innovative, textured surface for exceptional traction even when wet. A perfect addition to high traffic areas on a vessel, the pads are easily installed with a simple peel and stick application, and reduce the potential for slipping and falling on wet slippery boat decks, swim platforms or steps.

Whether at anchor or running in rough seas, hard vessel surfaces can create feet, ankle, knee and back discomfort; OceanGrip pads provide an unparalleled cushioning system that maximizes comfort while reducing fatigue — helping boaters focus and improve stamina for prolonged fishing, working or simply standing on a vessel.

The pads also aid anglers by dampening sound and vibration that can spook fish. In addition, for discerning vessel owners, OceanGrip flooring pads are a stylish accessory that give any vessel a fresh new look. Pads can be personalized to include logos, designs or vessel name.

OceanGrip flooring pads are manufactured in the US from UV protected non-absorbent EVA marine-grade foam. Available in a variety of sizes, thicknesses and colors, the mats can be applied to commercial fishing boats, airboats, sailboats, ski boats, houseboats, personal watercraft, surfboards, platforms and steps. Designed in a partnership with 3M, the flooring mats are equipped with a pressure sensitive adhesive.