Oceansaver Enters the Japanese Market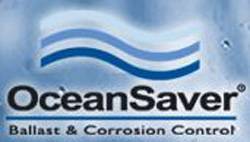 OceanSaver has entered the Japanese market with a major ballast water treatment contract for four open hatch bulk carriers being built by Japan's Oshima Shipbuilding Ltd for Gearbulk.

The 72,000dwt Open Hatch Bulk Carriers are being built to DNV class and each vessel will be fitted with a 1,200m3/h type approved Mark II OceanSaver system. The first two systems will be commissioned in 2012 and will incorporate OceanSaver's second generation design, engineered for reliability, low maintenance requirements and low power consumption. Gearbulk operates the world's largest fleet of open hatch gantry and semi-open jib craned vessels, purpose-built to carry forest products, non-ferrous metals and steel. These commodities have rigorous care requirements and Gearbulk's success in this market rests on their commitment to quality shipping operations.

"We seek enduring quality in all aspects of our business and we found the Mark II technology desirable from a full lifecycle perspective," said Magne Aunebakk, Head of Projects, Gearbulk Norway AS. "The use of quality components in a design that has been taken beyond the first generation market offerings gives us confidence in OceanSaver as a technology partner. DNV's type approval program for ballast water treatment equipment is robust and we believe that it minimises any risk related to design, installation and on-going operational safety."

The Mark II system features a fully back-flushing filter with 40 micron screens. The system results in a pressure drop of less than 0.7bar. Disinfection is achieved through the on-board generation of oxidants delivered to the ballast flow via side stream injection from OceanSaver's C2E sea water activation module. OceanSaver BWT systems perform according to IMO D-2 rules in high saline water, brackish water and fresh water. Many harbors have very low salinity levels or in fact fresh water. A BWT system must be able to address and properly function under all these conditions.

"OceanSaver BWT systems perform reliably in all conditions, from fresh to salt water and from cold to hot water. This was an important technical feature and determining parameter in our decision. We needed a versatile and flexible solution that could function without fail in all water environments," said Aunebakk. With an order book approaching 50 vessels, OceanSaver is becoming the shipowners preferred BWT system partner to comply with the IMO convention. Sumitomo Corporation is the exclusive agent for OceanSaver in Japan and the company looks forward to further developments with many other Japanese shipyards and shipping companies.

OceanSaver is backed by solid owners within the shipping and offshore industry. BW Ventures has more than 80 years of operating experience across the energy sector and the group has a track record of successfully implementing maritime energy solutions and operating assets safely and reliably. "We are pleased to partner with such an important industrial shipping company like Gearbulk. We look forward to creating substantial value for Gearbulk through our technical expertise and proven BWT solutions," said Tor Atle Eiken, Senior Vice President Sales & Marketing, OceanSaver. "Now through the strength and network of Sumitomo, a first-class and competent agent in Japan, we will facilitate the further growth of OceanSaver into a top BWT leader, providing quality solutions to the Japanese market," concluded Eiken.