Wärtsilä Offloads its WinGD Stake to CSSC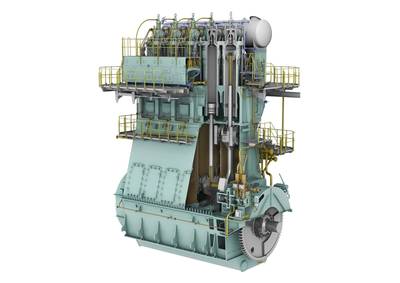 In a prepared
statement China State Shipbuilding Corporation
(CSSC) and Wärtsilä announced that Wärtsilä transferred its 30% shareholding in Winterthur Gas & Diesel Ltd. (WinGD), headquartered in Winterthur,
Switzerland
, to CSSC, one of the largest shipping conglomerates in China. WinGD will continue as an independent, international company to develop and innovate its two-stroke low-speed marine engine portfolio serving merchant markets and customers worldwide.
WinGD started the development of large internal combustion engines in 1898 under the "Sulzer" name.
"With the transfer of the shares in WinGD from Wärtsilä Cooperation to CSSC, we will be able to establish even closer cooperation with one of the leading global shipbuilding conglomerate CSSC enabling us to accelerate the development of reliable, efficient and innovative two-stroke low-speed engines meeting the market demands of merchant shipping of the future. WinGD will continue to work with the Wärtsilä Corporation Service Network to serve our customers for after-sales support," said Mr.
Martin Wernli
, CEO of WinGD, in the statement.