US Offshore Wind WORKS Campaign Supports PTC, ITC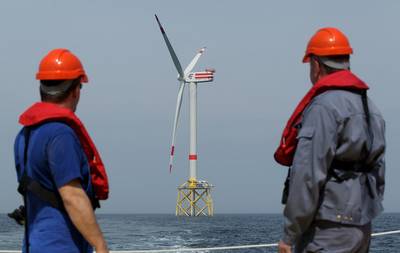 Managers of the campaign, Clean Energy States Alliance (CESA) submit letter to key Congressional committee leaders.
The letter is in support of the Production Tax Credit (PTC) and Investment Tax Credit (ITC), federal policies that are crucial for sustained clean energy development.

From the letter:

[CESA members'] state-based programs are a major driver of clean energy deployment and investment in the United States. Our latest report, The Rising Tide of State-Supported Clean Energy Projects: Project Development Results from the CESA Database, 1998-2011 , found that during that 14- year period, the state-administered programs invested over $3.4 billion dollars to support the deployment of more than 129,000 renewable energy projects, including solar, biomass, and wind projects.

The states, however, cannot build a strong clean energy economic sector without federal policy support. In particular, the federal PTC and ITC have been highly effective tools to complement state support for development of renewable energy projects. For example, the PTC, combined with state clean energy program support and renewable portfolio standards, has allowed the wind industry to lower the cost of wind power by more than 90%, provide power to the equivalent of over 12 million American homes, and foster economic development in all 50 states.

With the PTC and ITC set to expire at the end of 2012, and current gridlock over fiscal cliff negotiations between Congress and the President, such bipartisan support for these policies are crucial. Failure to extend these federal tax credits will lead to significant job losses and roll back progress that the states have made to diversify the U.S. electricity portfolio, and will stymie ongoing efforts to build the U.S. offshore wind industry.