Solstad Offshore Buy Two AHTS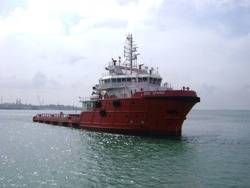 Solstad Offshore (SOFF) takes over the ownership of the AHTS vessels Nor Spring & 'Nor Captain'
The two vessels had previously been on bareboat charter to SOFF from Java Marine Lines for nearly 5 years and SOFF has now used its options to purchase the vessels.
The cost price is 100% financed by a loan of US$ 38-million.


Nor Captain is currently operating in the spot marked in South-east Asia, while Nor Spring is chartered to Bibbiy Offshore on a 3-year bareboat contract.