Ohio River Closed Near Louisville after Barge Breakaway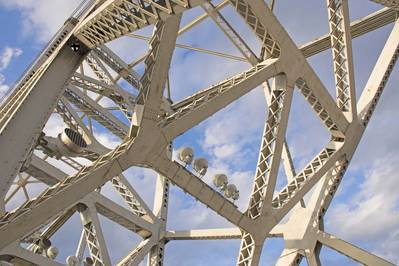 A section of the Ohio River near Louisville, Ky. has been closed to all vessel traffic after 15 loaded coal barges broke away from a towing vessel that made contact with a bridge in the area.
The U.S. Coast Guard said its watchstanders at Sector Ohio Valley received a report at approximately 8:10 p.m., Tuesday, that the towing vessel Debbie Graham, made contact with the 2nd Street Bridge, causing the 15 coal barges that it was pushing to break free. The cause of the incident is under investigation.
The Ohio River has been closed to all vessel traffic from Twelve Mile Island to McAlpine Lock and Dam, the Coast Guard said.
The Coast Guard said it is working with the U.S. Army Corps of Engineers and Tennessee Valley Towing Company, the responsible party, to respond to the incident.
The Army Corps of Engineers reported nine barges are laying on the dam just above the falls and two may be capsized. The other six barges have been recovered, the Coast Guard said.
The Indiana Department of Transportation inspected the bridge and reported it is safe for vehicle traffic.