Job Openings at American Cruise Lines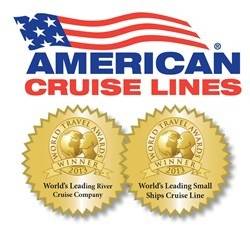 American Cruise Lines, which claims to be the largest cruise company in the United States, says it is hiring an additional 52 people to fill positions throughout various departments.

Headquartered in Guilford, Connecticut, the company is interviewing candidates for marketing and sales positions, including supervisors and trainers, as well as shore side operations positions, including directors of hotel and marine operations. Recruitment and training positions are also available, as are roles in accounting and finance.

Currently operating a fleet of six ships which sail throughout the U.S., the company recently revealed it is building four additional ships to enter service between 2015 and 2017. This announcement closely followed another informing that American Cruise Lines has experienced annual growth of more than 25% in each of the past three years.

This continued growth and popularity of American Cruise Lines' unique river and coastal ship cruises has led to an immediate need for additional members of the sales and operations teams, as well as other growing departments.

Interested people are encouraged to visit the http://www.americancruiselines.com/employment to apply, or call 203-453-6800. The company says it offers complete training programs, competitive compensation and benefits packages.