Retlif Names Poggi Director of Operations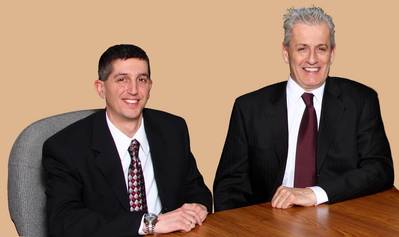 Retlif Testing Laboratories, a global independent EMC and Environmental testing leader serving the maritime industry since 1978, has announced the appointment of Scott Poggi, as Director of Operations.
In his new position as Director of Operations, Poggi will oversee the day-to-day operations of all Retlif branches. His new responsibilities include managing EMC/EMI and ESS Environmental testing services at Retlif testing facilities in New York (Ronkonkoma and Plainview), as well as the Harleysville (
Pennsylvania
), Charlotte (
North Carolina
) and Goffstown (
New Hampshire
) laboratories.
Poggi commented, "Retlif has serviced leading maritime product and systems manufacturers since our inception. We provide full electromagnetic interference compatibility testing as well as environmental testing that includes salt fog, inclination, temperature shock, icing as well as many types of vibration testing. Our depth of services is continually expanding at all of our laboratories and locations."
Retlif Executive Vice President William Hayes commenting on the appointment said, "Retlif's continuing expansion in testing and engineering services has necessitated stringent centralized control of all our laboratories and facilities. Both our EMC/EMI services and our Environmental Simulation Services (ESS) have demonstrated considerable growth. The appointment of Scott Poggi with his hands-on laboratory management experience adds a high level practical knowledge base, which includes 25 years of hands-on laboratory management. The addition provides direct reporting structures and will enable faster and more effective customer response across the board in every facility."